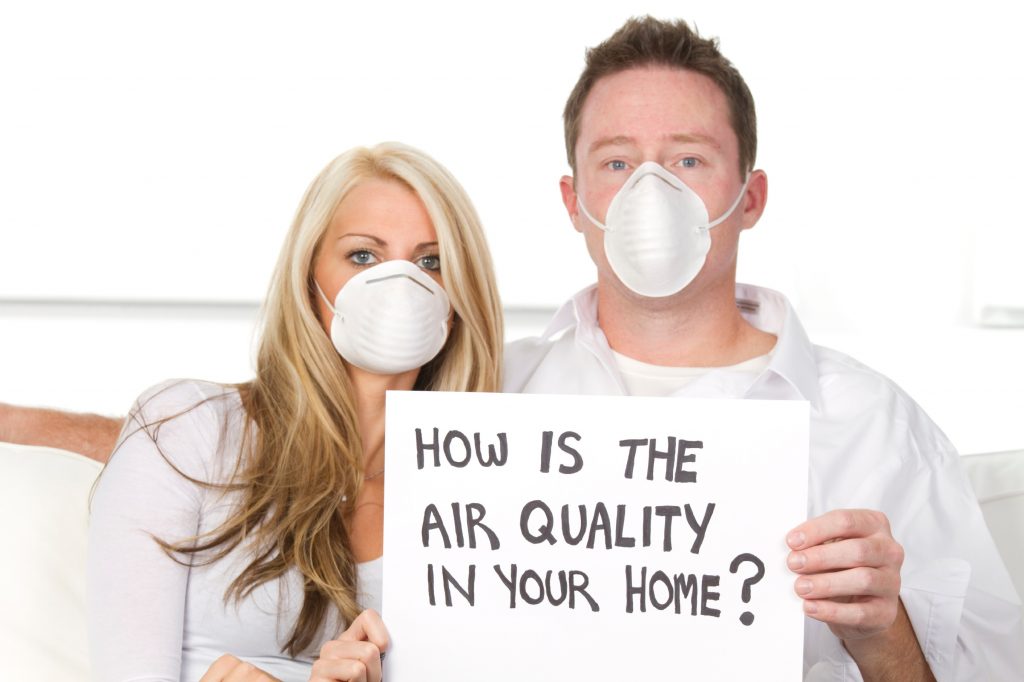 How clean is the air your family is breathing? Imagine how many allergens, viruses, and bacteria contaminate the air in your house and you are breathing.We have affordable solutions to eliminate the contaminates and improve the purity of the air you breathe in your home. Clean air helps boost the health and increase the immunity of your family. Call us to discuss options available. (724) 838-9360
---
Nu-Calgon iWave Technology
With technology installed in over 100,000 applications, iWave-R is the world's first self-cleaning, no maintenance needlepoint bi-polar ionization generator designed specifically for treating air in residential duct A/C systems. As the air flows past the iWave-R, positive and negative ions actively purify the supply air, killing mold, bacteria and viruses in the coil and living space. The ionization process also reduces allergens, smoke and static electricity, as well as controlling odors (cooking, pet, VOCs) and other particles (no more sunbeams) in the air without creating ozone or any harmful byproducts.
iWave-R treats the air in any brand of residential duct air conditioning systems up to 6 tons (2400 CFM) in size with no maintenance and no replacement parts. Designed for universal mounting, the iWave-R typically installs inside or outside of duct, or it attaches magnetically near the indoor fan in the air handler. iWave-R always works at peak performance, producing over 160 million ions/cc, more than any other ionizer product on the market. Its patent-pending self-cleaning design includes a programmable cleaning cycle that can clean the emitter brushes every 1, 3, 5 or 10 days. The iWave-R is factory set to clean every third day, which is adequate for a typical installation. iWave-R does not create "black walls" as negative-only ionizer products will do.
Patent-pending self-cleaning design ensures ongoing peak performance
Needle point ionization actively treats air in the living space
For duct systems up to 6 tons (2400 CFM)
Universal voltage input – 24VAC to 240VAC!
Universal mounting with magnets
Flexible design with no replacement parts
Kills mold, bacteria and viruses
Reduces allergens, odors, smoke, static electricity and other airborne particles
Keeps coil cleaner
Programmable cleaning cycle
Alarm contact option for secondary notification
UL and cUL approved
Three-year warranty*
---
BREATHE EASY.
IMPROVING INDOOR AIR JUST GOT EASIER.
The first step toward clearing your home's air is knowing what's hiding in it. An Indoor Air Quality test offered through your Carrier® dealer can detect common air pollutants in just 30 minutes, while offering strategic Carrier solutions to address your air issues.
Carrier's wide range of air quality solutions, including humidifiers, ventilators, UV lamps, media filters and air cleaners, can together eliminate many of the pollutants threatening your home's health and improve indoor air quality.
---
KILLER TECHNOLOGY
At Carrier, we wouldn't hurt a fly. Mold and bacteria are another story. And let's face it: the indoor coil of your heating and cooling system is just the kind of places these baddies like to hang out. Our UV lamps protect the coil, ruthlessly killing off mold and bacteria before they can be pushed into the air of your home.
We put mold and bacteria under the harshest light possible.
Your air conditioning system's indoor coil is part of what cools your home, but it could also unwittingly be a hotbed of microscopic misery that can affect your system's efficiency, reduce airflow and maybe even become airborne.
Mold and bacteria like to grow in this kind of dark, moist environment. What they don't like is ultraviolet light. To them, it's a killer. Where our UV lamps really shine is at minimizing the microbial build-up on coils, improving system efficiency and, most importantly, keeping mold and bacteria out of your system.
---
A HEALTHY RESPECT FOR YOUR HEALTH
If you've been holding your breath for cleaner air, the wait is over. Our state-of-the-art air purifier systems trap and kill bacteria, viruses, mold spores, allergens and other pollutants in the conditioned air—and keep them out of the air your family breathes.
Small is Big
The award-winning Infinity® air purifier, for example, cleans indoor air as many as 8 times an hour with an enviable MERV rating of 15 and removes pollutants from the air that are up to 18,000 times smaller than the head of a pin.
What does it all mean? You and your family can breathe easy.
---
Carrier Humidifier
WANT BETTER AIR? JUST ADD WATER.
When you see just how much our humidifiers can improve air quality, there won't be a dry eye in the house.
As far as we're concerned, dry air just won't fly.
No one likes too much humidity. But too little can be just as irritating, especially in winter. When humidity drops too low, you might notice sore throats, chapped lips, itchy skin and sinus problems. You also might notice dry wood in your furniture—which can lead to long-term damage.
To help, we offer a variety of products designed to keep your home at a comfortable humidity—and everyone in it feeling great. For example, our steam humidifier is great when a high degree of humidity control is desired, or you could choose a fan-powered or bypass humidifier. All work in tandem with your furnace or fan coil and operate quietly with little energy use to make your home more comfortable. And your hair and clothes will be happy to know they even reduce static electricity.
---
Ventilators
AN AIRTIGHT CASE FOR VENTILATION.
Air is like bread—it shouldn't be stale. Good thing our innovative ventilators are designed to remove stale air from your home, while keeping valuable energy from escaping.
No matter where you live, live comfortably.
Not only do all of our ventilators work quietly and efficiently to bring fresh air into your home all year long, they pre-condition the incoming air to better match the inside air temperature. Knowing the product that's right for you is as easy as knowing your address.
For instance, our energy recovery ventilators are made for climates with warm, humid summers. They'll bring fresh air into your home and remove humidity before it enters your ducts to keep you comfortable and your cooling system from having to work harder.
In more northern climates where summers are shorter and less humid, a heat recovery ventilator is better suited to keep your air refreshed. Despite the name, it will still pre-condition air to cool it in summer and warm it in winter before it enters the house.
---
Carrier Carbon Monoxide Alarm
Carbon monoxide is a colorless, tasteless, odorless and highly toxic gas. The Carrier® CO alarm uses sophisticated sensor technology to detect and record levels of CO.
You can monitor the current CO level in your home on a large, easy-to-read digital display. When dangerous levels of CO are present, a loud, audible alarm alerts you and your family automatically.